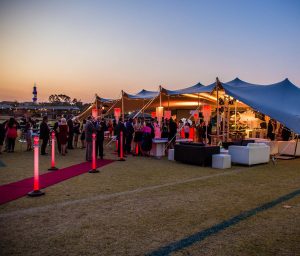 LED technology should become more familiar nowadays as compared to 5 years ago. From basic personal equipment to traffic control, LED illuminated products now have penetrated into our day to day life. While you might notice a few of them around your daily environment that have LED application, but there are still a lot of them out there which you might not have notice it is LED base.
One of the latest technologies which combine both crowd control and LED base is
LED lighted stanchions
. From restaurants, theme parks, concerts to night clubs, they all can take advantage from this new cutting edge product. Because of this LED lighting design within this crowd control equipment, its usage won't be limited to crowd control anymore. Instead, this new advanced
LED stanchion
often becomes a decorative piece. Whenever you want to see some glow in the dark,
LED lighted stanchions
will be a perfect addition for your events.
The advantages
There are already a lot of lighting equipment available in the market to provide the lighting need for various setups, yet there are certain advantages of using a
lighted stanchion
for decorative purpose. One of the great benefits is its ease-of-use. As compared to other lighting options, a lot of them require some basic knowledge in order to figure out the best distribution of the lights, you are definitely in for some hard works. Yet, if you opt for
LED stanchions
as your lighting support, the glow of the lighting will not only give you an immaculate effect but also the ease of handling is much less stressful. It is as simple as placing a crowd control equipment.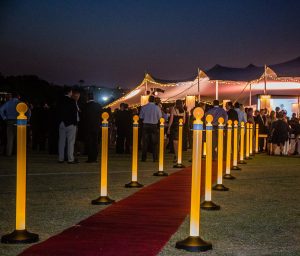 Apart from portability,
LED stanchions
are designed in different shades of lights. There are several combinations that are current available on the market. From one single lighting to a mixture of displays, it will not be hard to find a suitable shade of illumination from the
LED posts
to suit the venue so it can stand apart from others.
Overall the years the price range for any LED products have dropped dramatically. Without sacrificing the quality of this new technology, a lot of LED manufacturers have found a way to make LED products more affordable for the consumers. For example,
LED lighted stanchion
is one of the products which you won't have to break your wallet to take advantage of latest Crowd Control products.
LED posts will soon become a growing market. The need for one of these LED stanchions will start increasing. With the price drops and adding additional features, you will soon realize one of these
LED stanchions will
be a big trend for the entertainment business.