Table pinspots is a simple, but highly effective lighting solution to highlight beautiful table decoration centerpieces and create focus points as well as to bring enough light to each table to allow you and your guests to enjoy their meal, before being dimmed for the evening celebrations.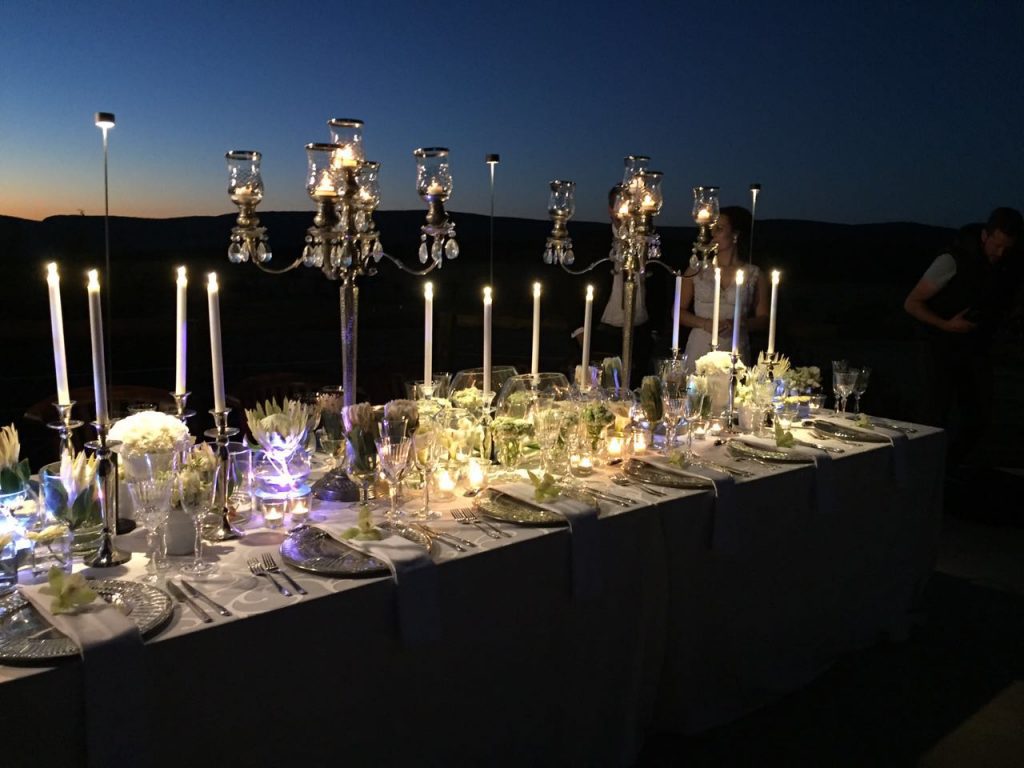 We offer pinspot stand units/vertical poles mounted on to bases for a discreet look that won't interfere with the overall look and feel of your setup. They're completely wireless.
When it comes to the lights themselves, our untis have fixed positions, are slim lined and can be controlled via a wireless link. Because these units are small and not permanently mounted, the spots can be adjusted / moved around, should a table need to be moved, or they can create some amazing effects by dimming etc.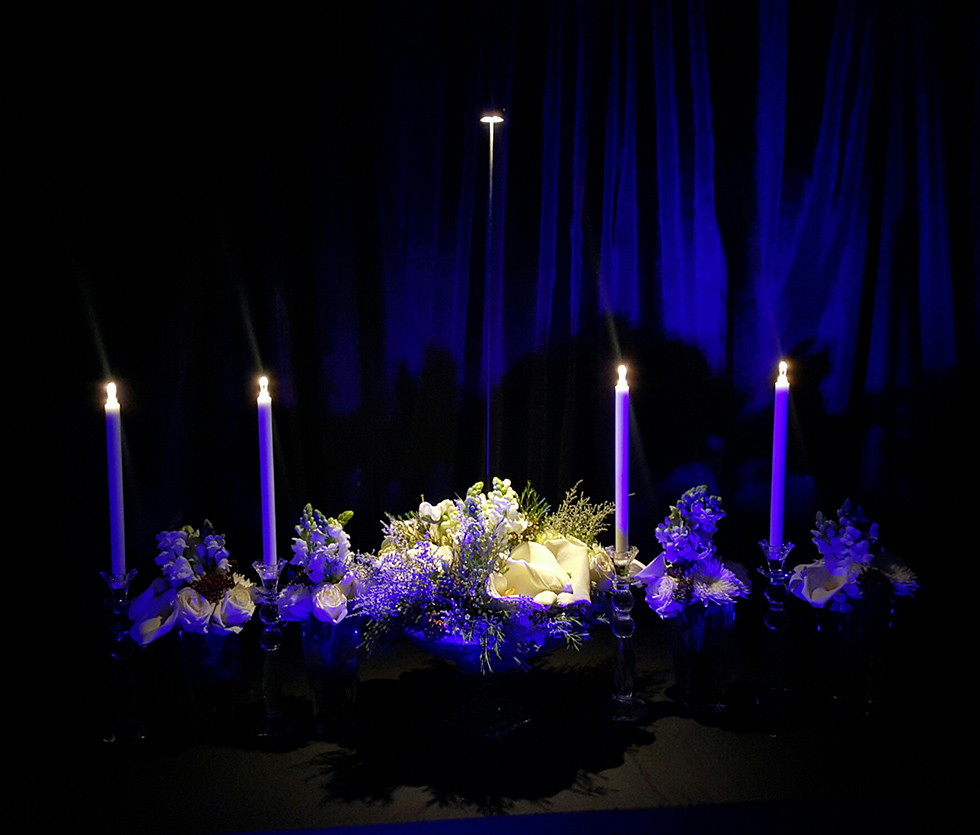 Pinspots units are simple lighting solutions that can turn your lighting into a feature and a talking point at your Wedding!