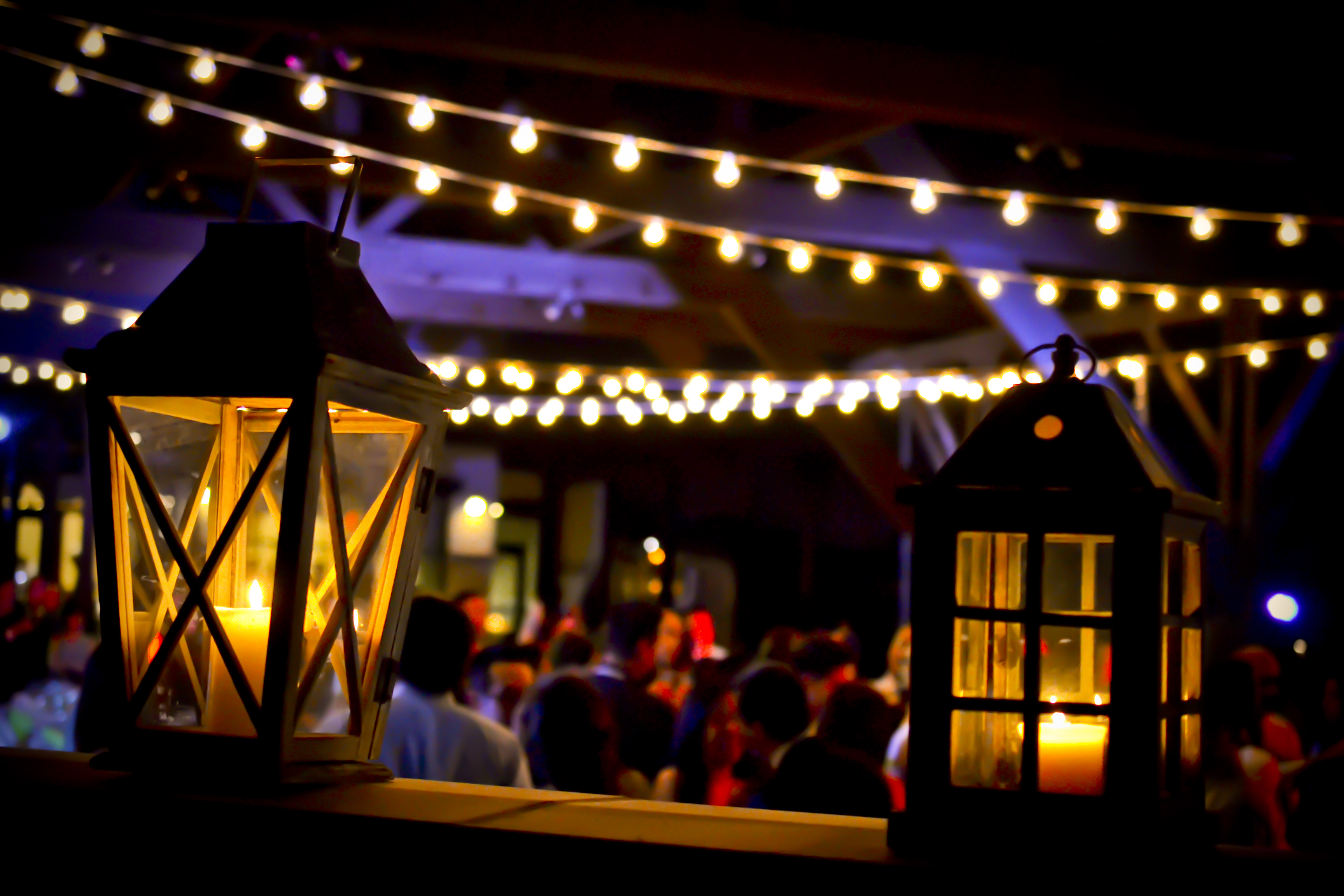 If you're planning an outdoor event, choosing the right lighting is essential to its success. Lighting can seem like an afterthought, but it's an important part of any event. The right lighting can help you set the mood, keep guests safe and make it possible to execute your event flawlessly.
Choosing the right lighting is a matter of analysing your needs and then understanding your options. There are literally dozens of types of lighting you can choose from so you have lots of options when it comes to keeping your event well lit.
As you plan your next event, ask yourself these questions to determine what kind of lighting you need.
Where will I need Lighting?
First, determine where you will need lighting and make a list. For example, do you want to light up an entire event area or just provide lighting in food-service areas, athletic benches, bleachers or parking areas? This decision is entirely up to you and depends on what kind of event you are hosting.
One important thing to keep in mind is safety. While you may not want to fill an entire area with bright light, you do need to provide enough light to prevent tripping and other accidents.
If you aren't sure where you'll need lighting, you can visit your venue at night and make note of ideal places for lighting. When you determine where you need lighting, you can more easily decide what kind you need and what options will be best for your situation.
How much Lighting Will I Need?
It's hard to determine exactly how much lighting you will need but when you have an idea of what kind of space you need to light up, you can compare that to various models and choose the best ones.
It's a good rule of thumb to hire more lighting when you are in doubt of how much you need. That way you will be more likely to have enough as you set up for your event. Having some extra, or emergency, lighting on hand is also a good idea. As the sun starts to set, you may find more places you want to light up or some areas may be darker than you thought they would be.
Is my Event Planned Around Electrical Outlets?
While you are determining where you will need lighting and how much of it you will need, make sure your event is planned around electrical outlets. If you need to, make a sketch of your venue and mark where the outlets are so you can plan where to arrange things like tables, chairs and podiums.
Now is a good time to pick up on any discrepancies between how your event is planned and where you plan to use lighting. Make sure you have lighting arranged in such a way to make your event possible, safe and comfortable.
If you need to, make changes to the way your event is set up and arranged before you hire the lighting for your event. When your venue, activities and lighting all work together and complement each other, your event will be gorgeous and go very smoothly.
Be careful not to overload electrical outlets and use power strips where necessary so you can safely power several units. If you will be using long power cords or extension cords, be sure to use covers to prevent people from tripping.
What kind of Mood do I want to Create?
The lighting you use will help you create a mood and ambience at your event. As you choose what kind of lighting to use, consider what kind of mood you want to create and then make sure the lighting you pick is consistent with that.
Washes of Colour
The most popular effect is to provide washes of colour or colours. They can either be set to a static colour or fade through colours at varying speeds.
You may want a static colour as guests arrive and through dinner but the lights to slowly fade through the dancing portion of the evening.
Beams of Light
A focused beam of colour or light on certain aspects of the venue may be required. Having beams of light to add more focus to features such as awards on tables or drama to columns.
Under Table Lighting
This effect can look really great with a bar or the head table. Having white linens surrounding the table and placing a light or lights inside the table can add washes of colour to the physical table in the room.
This lighting can be used in conjunction with light up furniture and tables to create a truly unique lighting effect.
Table Lighting
Maybe you would like to add touches of coloured lighting to each of the guests tables. With LED lighting we can raise the lights and project coloured light onto your guests tables.
The right lighting will take your event from ordinary to amazing. It can help you make activities possible and keep your guests safe, but it can also add that special something or feeling to your event. When you choose the right lighting, you'll be able to set the right mood for your event and pull off the perfect summer evening!
Original Source: hss.com